Today 13th of Nov 2019
Rain and snow: Weather improvement, the low pressure system will move eastwards.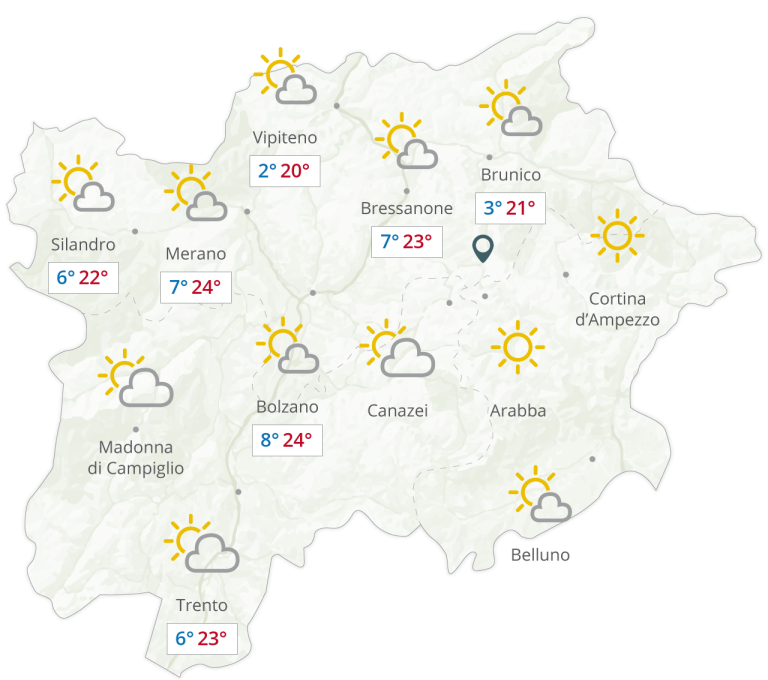 The weather
Dry and sunny conditions in the western parts in the afternoon. Unstable weather with light snow fall in the Dolomites. Everywhere dry in the following night. Maximum temperatures from 1° and 8°.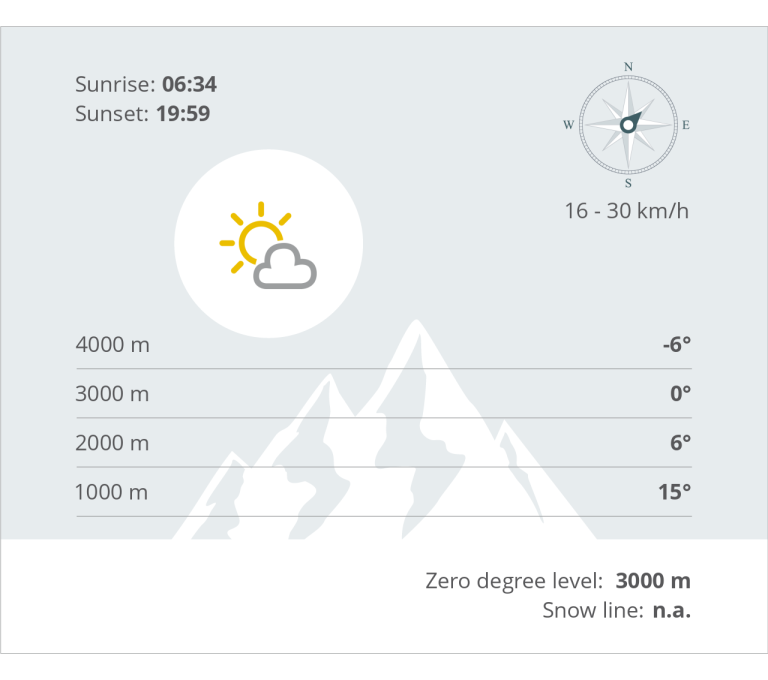 Mountain weather
Dry conditions and increasingly sunny on the western mountains in the afternoon. Towards the east, precipitations will stop in the evening.
Tomorrow 14th of Nov 2019
Mostly sunny: High pressure conditions.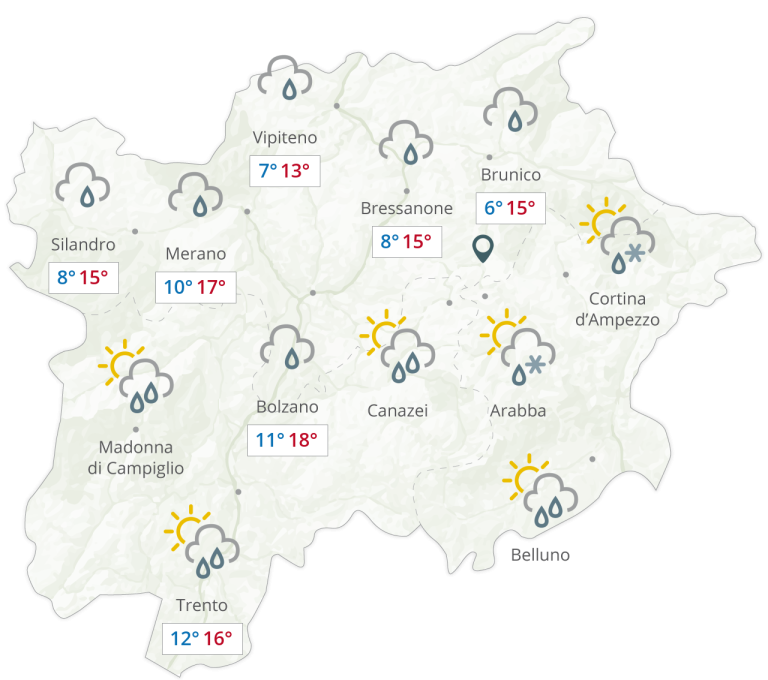 The weather
Mostly sunny weather with some morning fog in the valley of Pustertal. Clouds will increase in the evening with new precipitations in the night. After a frosty morning maximum values between -1° and +6°.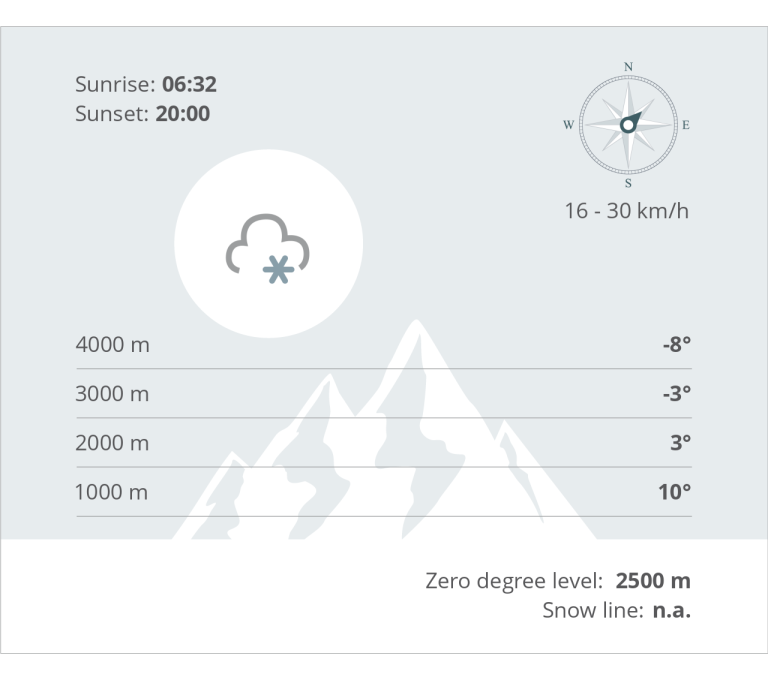 Mountain weather
Mostly clear sky on the mountains, in the evening clouds will increase.

friday
15
Dull, sleet
max: 6°
min: -1°

saturday
16
Very cloudy
max: 8°
min: -1°

sunday
17
Dull, sleet
max: 9°
min: -2°

monday
18
Very cloudy
max: 8°
min: -1°